There are many who make Cobra & Mongoose projects happen, of special mention:
Michael Symons
President and Founder
As a 19 year old l started travelling overseas and in reality have never really stopped. Travelling in developing countries made me realise how lucky l was to be born in a wealthy nation and not to take my good fortune for granted. Fourteen years ago l started the Cobra and Mongoose Charity. We now have completed or currently run projects in Laos, India, Sri Lanka, Bangladesh, Ethiopia and Rwanda. There is nothing more satisfying than changing peoples lives for the better. Breaking down barriers and making strong friendships on the ground is the key to our success. Now as a 60 year old l look forward to the next journey. 
Richard Gay
Vice President and Public Officer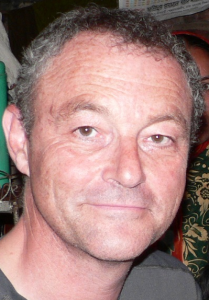 Richard has worked as a Chartered Surveyor for his British commercial property company, London & Regional Estates, since 1991, as well as working for the Australian company, GDI Pty Lmtd from 2006-12. Having previously been involved in charity work in Cambodia, Richard got involved with Cobra & Mongoose in 2011. He was instrumental in funding and developing the C&M project in Banderban, Bangladesh. He has also helped fund projects in Ethiopia, as well as leading the running of the administration of the charity in his role as Public Officer.
Patricia Wingfield
Treasurer
Liz Treloar
Company Secretary
Patricia Robinson
Principle Fundraiser